We're pleased to offer the following services at Cielo Grande Veterinary Center



Our appointment book is computerized, which allows us to efficiently make appointments for you and your pet. Our receptionists and team will attempt to accommodate all requests to the best of our ability. Emergencies are accepted anytime our clinic is open.
Emergency & Urgent Care
If you feel you have an emergency with your pet, please call us or come in immediately during office hours.
We have a veterinarian and personnel on call seven days a week who are trained and equipped to handle any urgent care your pet has. Emergencies can be things such as snake bite, hit by car, and poison ingestion. If you ever feel that your pet needs emergency treatment, do not hesitate to call us after business hours.
Types of Pets Seen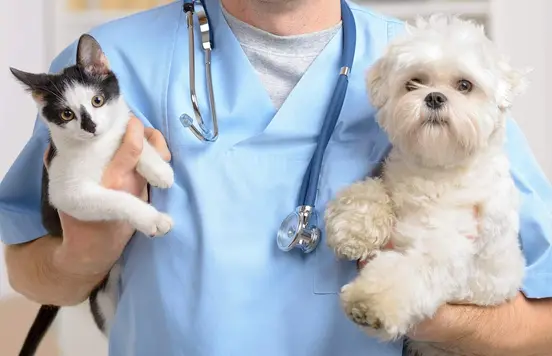 We can care for all types of small household pets.
Vaccines

Vaccinations are the first line of defense for keeping your beloved pets healthy!
Dental Cleaning and Surgery

Much like humans, a pet's dental health can have a lot to do with day to day comfort.
Spay and Neuter Services
There are many behavioral and health benefits to spaying and neutering your pet. We offer spay and neuter surgeries Monday – Friday for your convenience.
High Definition Digital Radiology
Obtaining x-ray images help diagnose different illnesses or injuries your pet may acquire in its lifetime. From foreign bodies (that lost sock my family dog ate) to broken bones, radiology is essential to offering the best care.
Blood Analysis

We have specialized equipment to assess dehydration, infection status, and view overall organ function. All of this is critical information we can use to successfully treat your pet.
Dietary Consultations
Your pet's diet can have a lot to do with the quality and quantity of life you can enjoy together. We're here to help with coming up with a diet that both of you can live happily with.
Allergy Consultations
Allergies are a common ailment in our small animal patients. We are here to provide options to decrease and hopefully eliminate the itchiness so you can enjoy more quality time with your pet.
Behavior Consultations and Treatments
Pets with separation anxiety or general anxiety can be difficult to watch/ leave. We are here to provide insights into ways to decrease anxiety in your pet's daily life.
Grooming
We can offer basic grooming services on cats and dogs to keep your pet looking great!
Surgery
Our veterinarians are trained to perform a variety of surgeries to help your pet have the best possible outcome and relieve ailments.
Avian Beak, Wing and Nail Trims
Regular maintenance of your bird's nails, wings, and beak can help in maintaining quality of life.